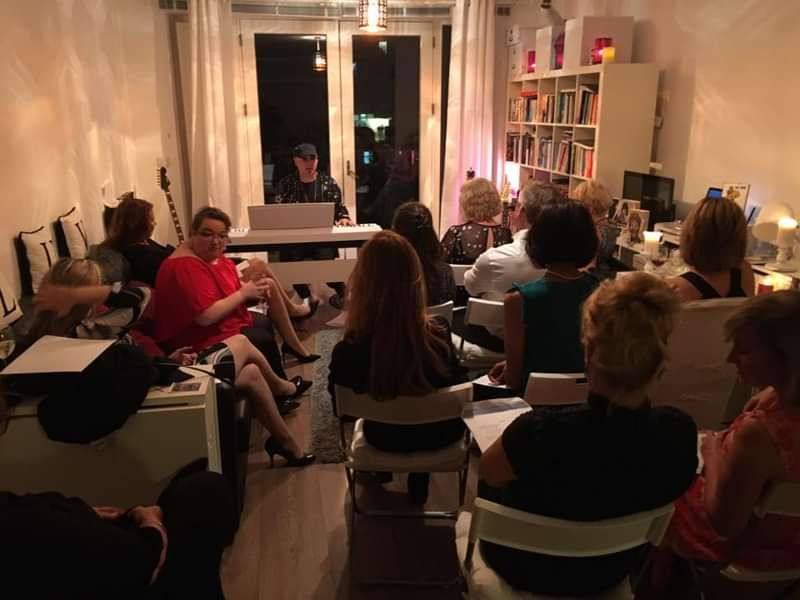 The Secret Soiree
Tony Moore
£30
Entry Requirements: With Advance Ticket Only
This will be the third in a very special and unusual series of evenings, that starts when you arrive, with a drinks, snacks and a chance to meet and get to know your fellow Secret Soiree companions and of course your Host (Me !).
When everyone has arrived and got comfortable, dinner will be served (with a vegetarian option)
You would be most welcome to also BYOB to enjoy or share during the evening, although there will be wine, beer and some spirts there.
Following dinner I will begin a truly acoustic performance. No PA system and no mics. Just you, me and the music.
The idea is to be intimate, spontaneous and constantly creative as I play songs that I have both prepared in advance, been suggested through the evening or even try new ones I may be actually just working on at the time.
I want to make this a night that can go almost anywhere musically. I will talk about the process of writing and maybe play snippets of early versions of songs that have evolved into their final form so you can see the development.
There may also be some surprise guest appearances, and other unexpected magical moments to enjoy.
Carriages at 11:30 - 12:00 Midnight pm will complete the Secret Soiree
To join the experience you will have get a ticket in advance and be able to come to the Clapham Junction area of London on October 27th
There will only be 12 places with no guest list and no door tickets on the night - so you will need to be quick !
I look forward to seeing you 14 adventurous souls on OCTOBER 27th (full address will be released once your ticket has been confirmed)